Nelson prepares for town to be taken over by food and drink festival! With celebrity chef Richard Fox set to return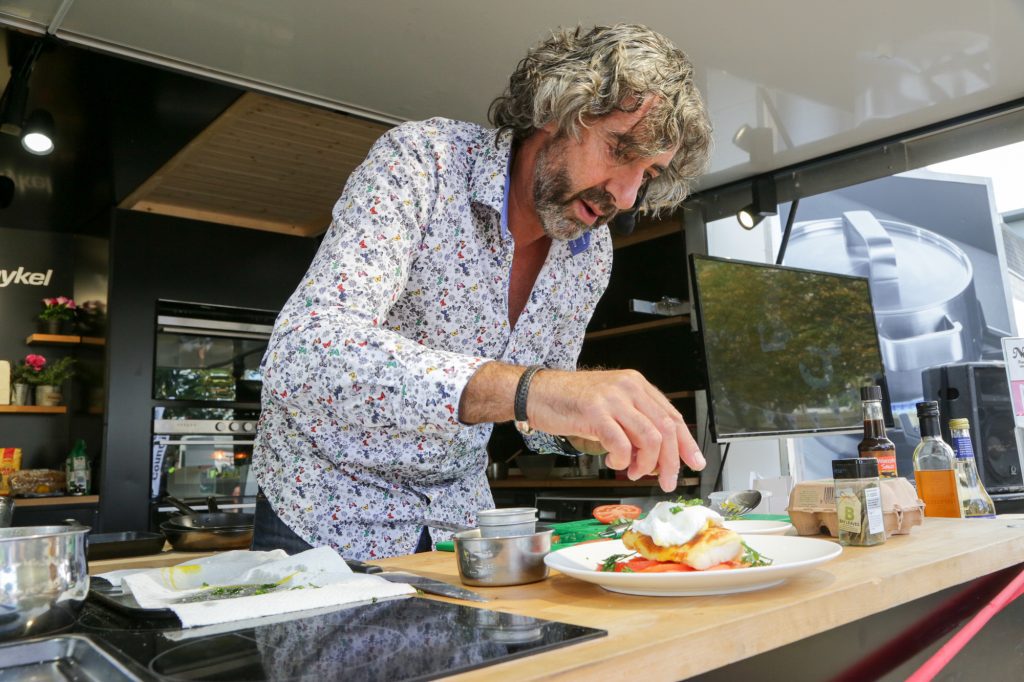 Nelson prepares for town to be taken over by food and drink festival! With celebrity chef Richard Fox set to return
This weekend will see Nelson Town Centre be taken over with a Continental Market on Friday 7 September as well as Nelson Food and Drink Festival on Saturday 8 September.
10 am – 4 pm both days
Celebrity chef, Richard Fox, will be returning on Saturday 8 September
Gold sponsors: Pendle Rise Shopping Centre
Silver sponsors: Oddie's
Organisers: Scott Dawson Advertising
Supported by: Nelson Town Council and Pendle Borough Council
This year marks four years of Nelson Food Festival and it's set to be bigger and better than ever, with the festival occurring over the course of two days for the first time in its history! Adding to this year's already frivolous celebrations will be Nelson Town Council's Ten-Year Anniversary! There will be a cake cutting ceremony on the day to honour the momentous occasion.
The affair is set to be a full day of family fun with children's rides, free face painting, crafts and cupcake decorating, as well as live music and performances, in addition to the 30 stalls offering delightful delicacies from across the globe.
True to Nelson Food and Drink Festival form, Richard Fox will be returning to once again take centre stage and encourage the crowds to get cooking at home. This year Richard, dubbed 'The Beer Chef', will be creating the exotic with a Coconut Vegetable Curry and a Glazed Squash
and Buckwheat Salad.
"In a place with a rich food heritage – both spicy Eastern and traditional Lancashire flavours – it's important to bring them together and create something that celebrates both."
The award-winning food writer, cookbook author, TV presenter and live cookery demonstrator is looking forward to hosting a series of events in the outdoor "kitchen theatre" throughout the day, and meeting local food fans and producers.
He added:
"I'm really looking forward to coming back to Nelson this weekend! It's always a pleasure. Nelson Food and Drink Festival is the epitome of community and it's a fantastic place to be. I have no hesitation to be involved with this event annually, I know last year there were upwards of 9000 people attend and I have no doubt in my mind that this year will be similar!"
Richard Fox will be on stage on Saturday 8 September at 10:30 am, 12:00 pm and 3:00 pm.
For full details of the event, you can download a leaflet here: www.nelsonfoodfestival.co.uk.
Keep up to date with news about food stalls and attractions on the Nelson Food Festival Facebook page and follow @nelsonfoodfest on Twitter.