Discover a fusion of delicious delicacies
inspired from around the world at
Nelson Food and Drink Festival!
Nelson Food Festival has all the ingredients for a fantastic foodie family day out!
🌮 Lots of stalls serving tasty food with worldwide flavours
👨🏻‍🍳 Add a celebrity chef and cookery demos all day long
🖍 Stir in a kid's colouring competition
💃🏻 Season with colourful street entertainers and Bhangra dancing
🚌 And simmer together with transport via a vintage bus
👃🏻 Mmmmm smells amazing!
Nelson Food & Drink Festival will return in 2020!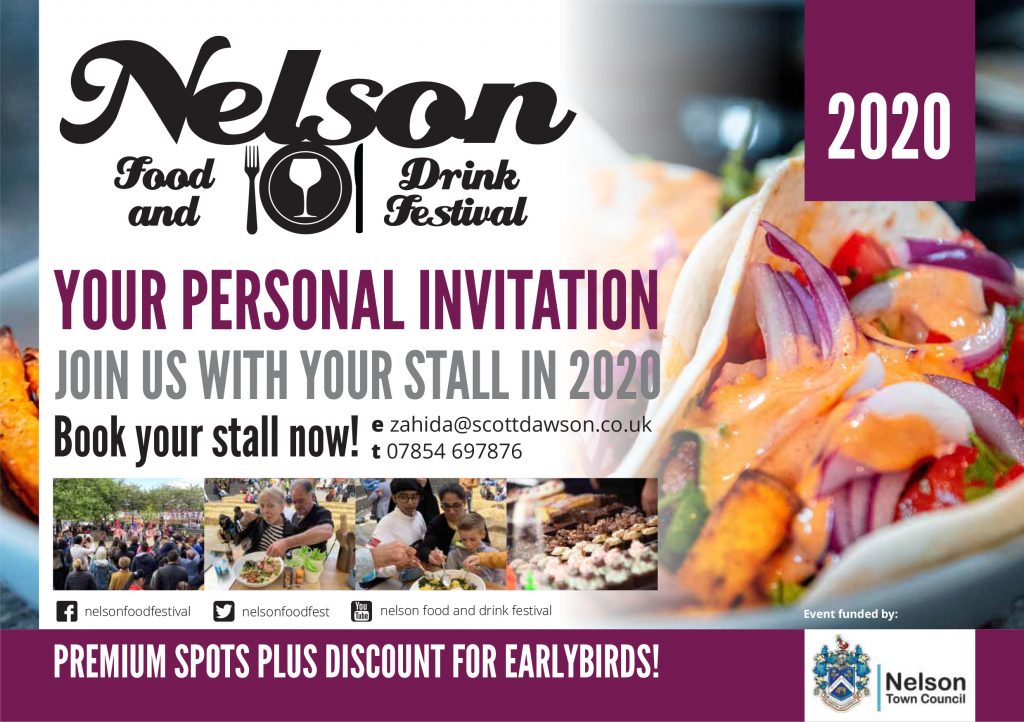 Sponsors
Videos
Sponsors