Second successful Nelson Food Festival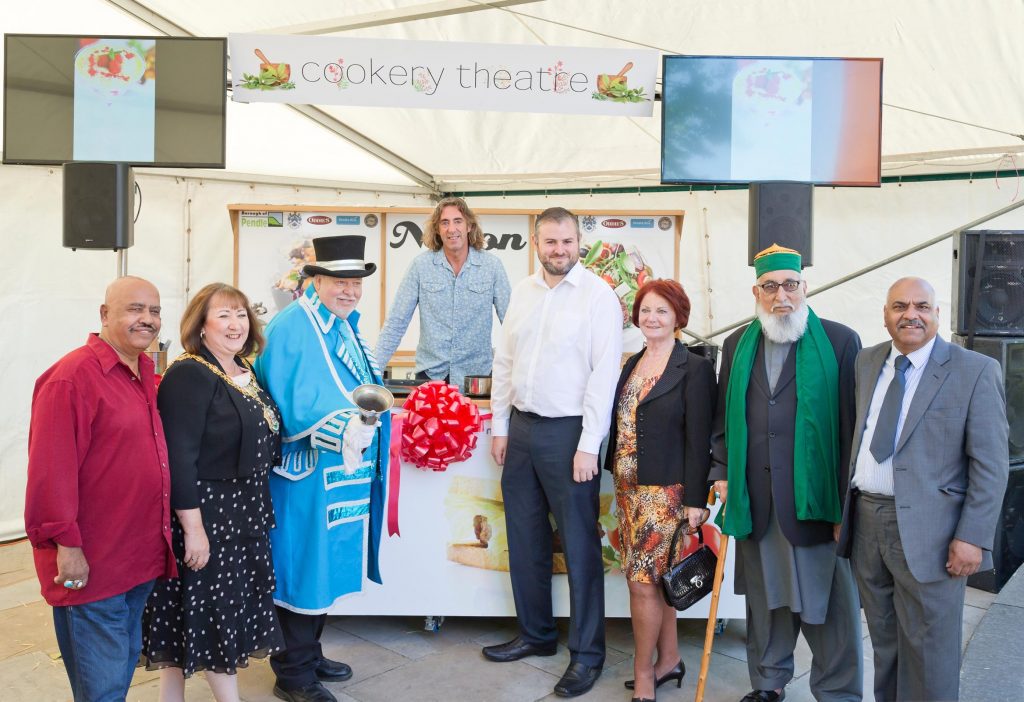 The organisers of Nelson Food & Drink Festival are hailing the second annual event a tasty success.
The event took over the heart of Nelson on Saturday 17 September with around 9,000 people turning out to enjoy food from all corners of the globe – and some late summer sunshine too.
Murray Dawson, Managing Director of Scott Dawson Advertising who organised Nelson Food & Drink Festival, said:
"What an amazing day! There was a real buzz in Nelson town centre all day long, and we were delighted to have the sun shining on us again. Feedback from stallholders and visitors suggests that this year's event bettered last year's. We estimate that around 9,000 people came into Nelson to join in the festival, sampling and buying food, watching the cookery demos and enjoying our street entertainment.
"From our point of view, it's fabulous that we can work in partnership with local authorities to help the fill the gaps on marketing larger public events that will really pull in the crowds for their boroughs. We see this as part of our civic duty and relish getting involved. We are now building a reputation for running some of the best events in the North West. Our team is already looking forward to next year's Nelson Food & Drink Festival!"
Rizwana from Riz's Cupcakes had a stall at the food festival. She said:
"We had another great day. We took 620 cupcakes with us this year – much more than last year – and sold the lot. The afternoon in particular was bustling with crowds."