Popular food festival back for second helpings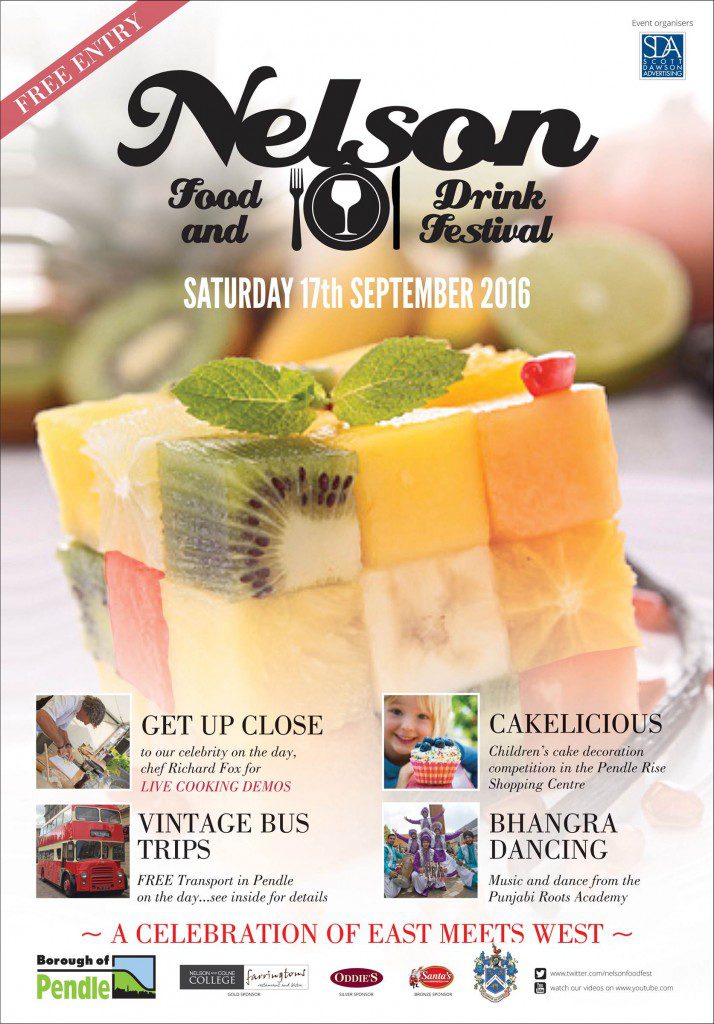 After this year's hugely successful debut, a second helping of Nelson Food and Drink Festival is on its way next summer.
An estimated 8,000-plus visitors enjoyed a packed plateful of foodie fun and activities in Nelson on Saturday September 19th, and now the go-ahead has been given for the festival to return next year.
It will take place in the town centre on Saturday September 17th, following a similar format to this year's event. An array of local food stalls will be set up in the town centre, there will be live cookery demonstrations and presentations next to The Shuttle, and a host of other free entertainment for young and old alike.
Pendle Borough Council has given the green light to repeat the festival, which was organised by Burnley-based Scott Dawson Advertising on behalf of Nelson Town Team. Key sponsors this year included Nelson and Colne College, Oddies family bakers, Santa's takeaways and a host of other local shops and businesses
Event director Zahida Shamim said: "This is the news we've been waiting for and I'm already excited about next year's event.
"There was great feedback this year – 97% of the stallholders said they'd want to return, there was great coverage in the local media and loads of really positive comments on social media. I want to make next year's festival even bigger and better and we'll be looking to involve as many local food and drink producers and retailers as possible."
Speaking at this year's event, Pendle's Mayor Coun. Nawaz Ahmed said: "I believe there were easily eight to nine thousand people in Nelson today. This has been a very different kind of event for Nelson and it has really brought the whole community together. I hope to see more events like this in the future."
To keep up to date with the latest news on Nelson Food and Drink Festival, visit its website at www.nelsonfoodfestival.co.uk, like its Facebook page at www.facebook.com/nelsonfoodfestival or follow it on Twitter at twitter.com/nelsonfoodfest